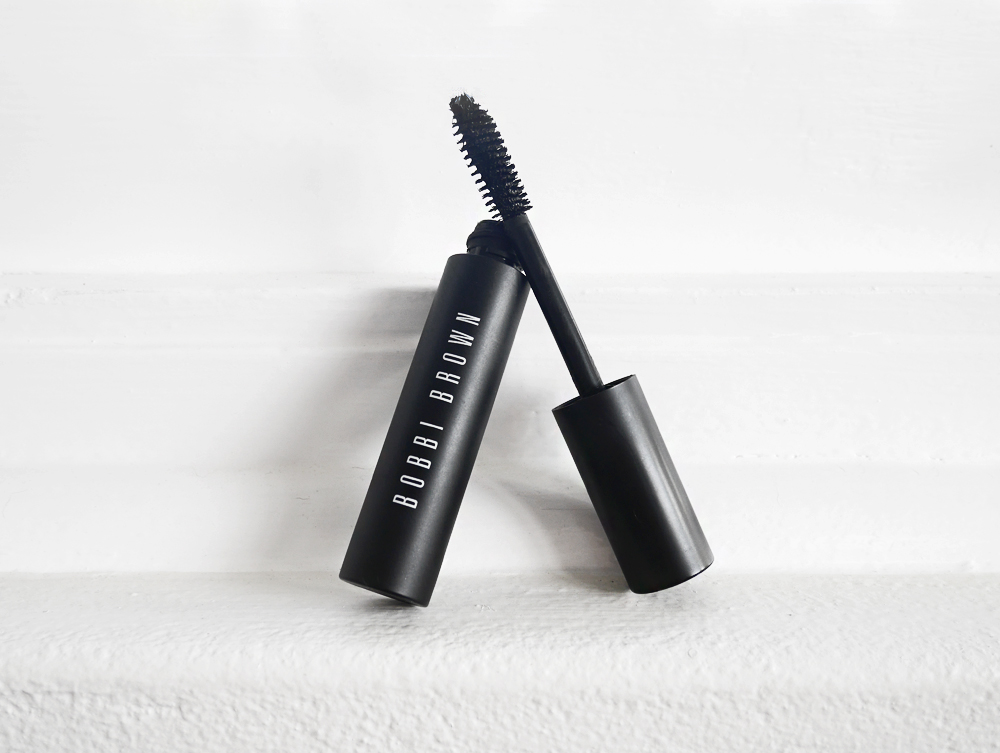 Beginning of the new year starts with new mascara form Bobbi Brown brand. Eye Opening Mascara marvels with intense colour, expressive outline for lashes from the base to the ends and amazing long lasting effect.
Will black mascara from Bobbi Brown steal women's hearts away?
Expressive black
Eye Opening Mascara is a cosmetic, which guarantees intensive lashes outline. Manufacturer claims that each lash is emphasised individually thanks to rich formula in the colour of carbon black. Beautiful and seductive eyes is a merit of products with such an advanced formula like Bobbi Brown. Innovative brush and ink black thickening formula is a secret of newest Eye Opening Mascara.
Intensive definition
Pitchy black without lumps with one move of applicator? That is the simplicity offered by Eye Opening Mascara. Mascara's formula was enriched with unique powders, kaolin, Carnauba wax and mineral waxes, which are innovation of this product. Powders add volume, waxes creamy texture and the unique combination of ingredients lengthens and thickens lashes without "spidery legs" effect.
Improved applicator
Newest mascara from Bobbi Brown is a perfect cosmetic for all the women who expect amazing effects from mascara. Thanks to revolutionary brush, jumbo brush, Eye Opening Mascara perfectly brushes lashes while leaving on them carbon black colour. Designed for problematic lashes brush makes lashes lifted and curled without using eyelash curler in just few seconds.
Long lasting effect
Eye Opening Mascara is most of all extremely lasting product. Bobbi Brown enriched her newest formula with a mix of hand-pick resins and Gum Acacia Senegal – thanks to them the effect of curled lashes lasts up to 8h and mascara doesn't smudge. What's interesting, Eye Opening Mascara is not waterproof and it can be removed with a warm water.
Classical eye make-up
Bobbi Brown meets women's needs, who want to improve their make-up skills. With introducing Eye Opening Mascara, Bobbi Brown Cosmetics provides each woman buying their product with make-up lesson – "Classical eye make-up".