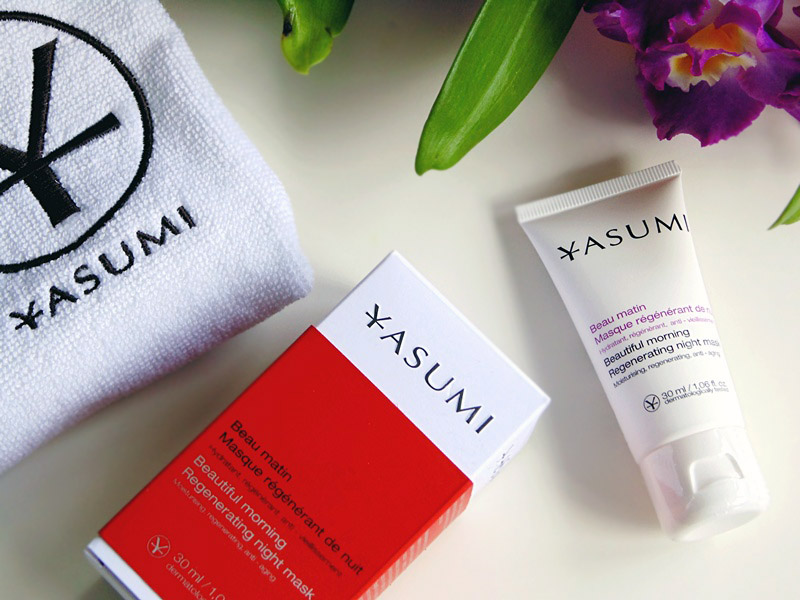 Beautiful Morning Regenerating Night Mask is a product from Yasumi, brand, which these days is present in almost every beauty parlour and SPA.
Ensuring proper moisture, rejuvenating properties and restoration of skin vitality mask for over night use had its premiere not so long ago, but it already delighted it users all around the world.
For whom?
Over night mask with hyaluronic acid from Yasumi is a skin care cosmetic dedicated for all skin types, though it treats mostly problems of mature skin with first signs of ageing and prone to laughter lines.
How does it work?
After application of face mask with hyaluronic acid and Argireline from Yasumi skin is noticeable moisturised, tone up and smoother. Perfect regeneration properties of Yasumi masks are an effect of polished composition and right formula of the cosmetic. Manufacturer enumerates few basic effects of regular use of Beautiful Morning Regenerating Night Mask from Yasumi.
1. Deep moisture.
2. Visible flattening of wrinkles.
3. Skin regeneration from within.
4. Skin tone up.
5. Smoother and soften skin.
6. Withdrawal of first ageing signs.
What is in the composition?
Beautiful Morning Regenerating Night Mask from Yasumi is a 1,06 fl.oz. tube, which combines within two main active ingredients: Argireline and hyaluronic acid.
Hyaluronic acid – provides right skin moisture, and what comes with it, has positive influence on collagen fibres and eliminates wrinkles.
Argireline – as a highly valuable rejuvenating ingredient is an alternative for injections with Botox, so it smoothers wrinkles and prevents muscles cramps.
Fucogel® – guarantees long lasting and deep moisturise thanks to creation of protective film, which prevents epidermis against water loss.
Glycerine – supports water bonding in deep layers of skin, which has its reflection on actual hydration level and provides silky smooth skin.