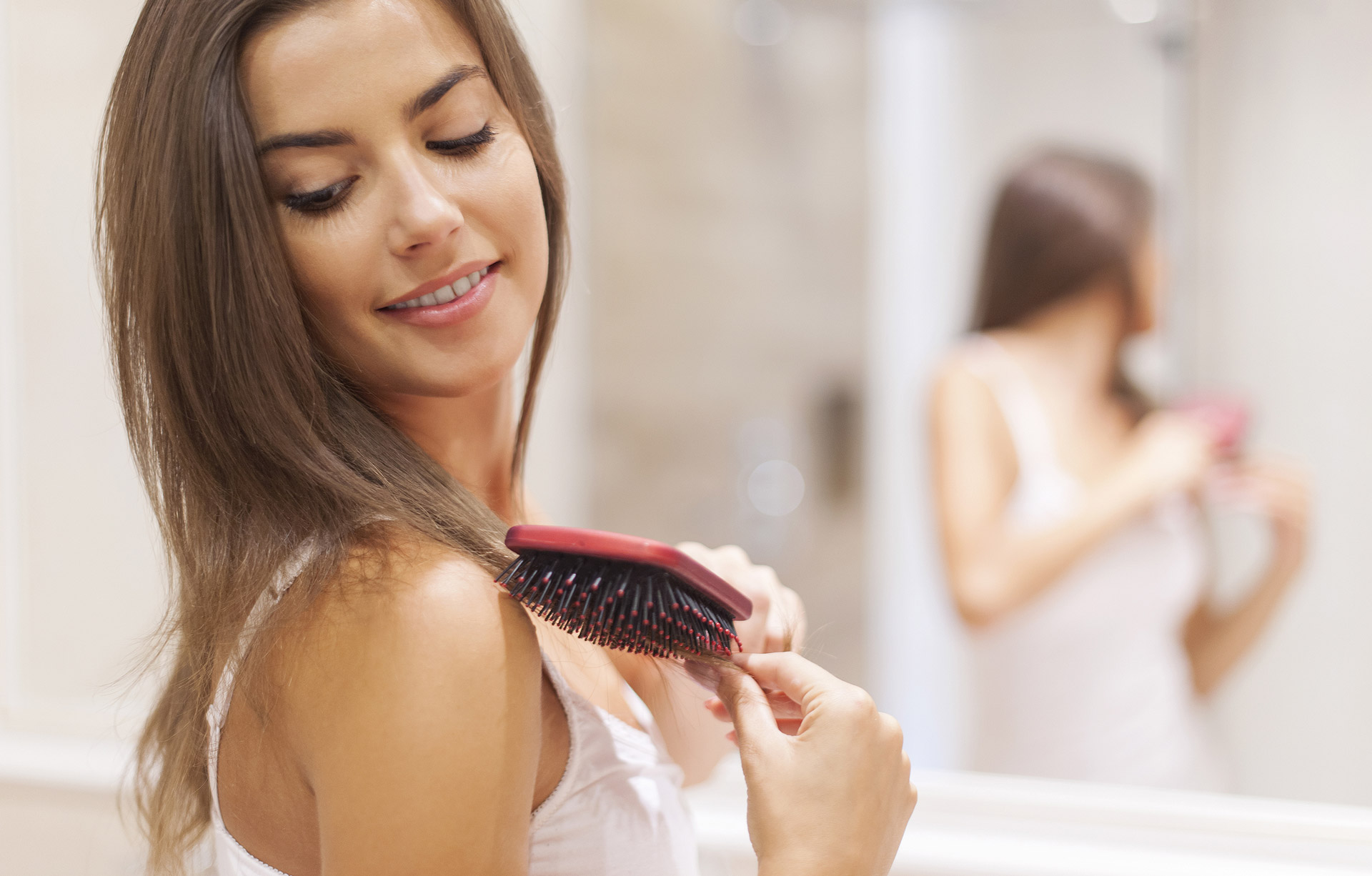 Dry shampoo is present in homes of many women thanks to Batiste, the brand which made this product popular. We buy dry shampoos because they are a fast way for restoration of freshness to our hair when we don't have time or are out of normal shampoo. Emergency rescue does not always work – what to do when you are out of dry shampoo or our hair doesn't like it?
We will tell you what can be a substitute for the dry shampoo.
How does dry shampoo work?
The main job of dry shampoo is to refresh slightly greasy hair. It works because ingredients in dry shampoo absorbs humidity and excess sebum and additionally give matt scalp effect. To efficiently replace dry shampoo you need to find products, which will fulfil this job.
Baby powder
The most popular replacement for the dry shampoo is baby powder. Contained in it talc absorbs humidity and doesn't cause skin irritations, because of delicate soothing substances in its composition. Baby powder provides hair with subtle scent, and so refreshes them properly.
Bamboo powder
The product with similar properties is bamboo powder, which is also very good at dampness absorption and gives matt effect. However, in this case there is no distinct fragrance and the composition is poor in zinc (standard in baby products). Powder can be enriched with silk, which has very beneficial influence on the hair.
Herbal powder from India
Equivalent for dry shampoo is Indian herbal powder, which holds many properties besides refreshment of oily scalp. It can accelerate hair growth, eliminate hair loss and prevent going grey. Nevertheless, not in every household you can find Indian herbal powder and its particular smell won't fit everyone's taste.
Potato starch (+ cocoa)
To find an equivalent for the dry shampoo you can also look in your kitchen. Very efficient in absorption of dampness and oils is also potato starch (or corn starch), which is most definitely the cheapest option. Brunettes can mix potato starch with cocoa for darker refreshing product, so it wouldn't be noticeable on the hair. Cocoa has similar properties as potato starch and smells great.