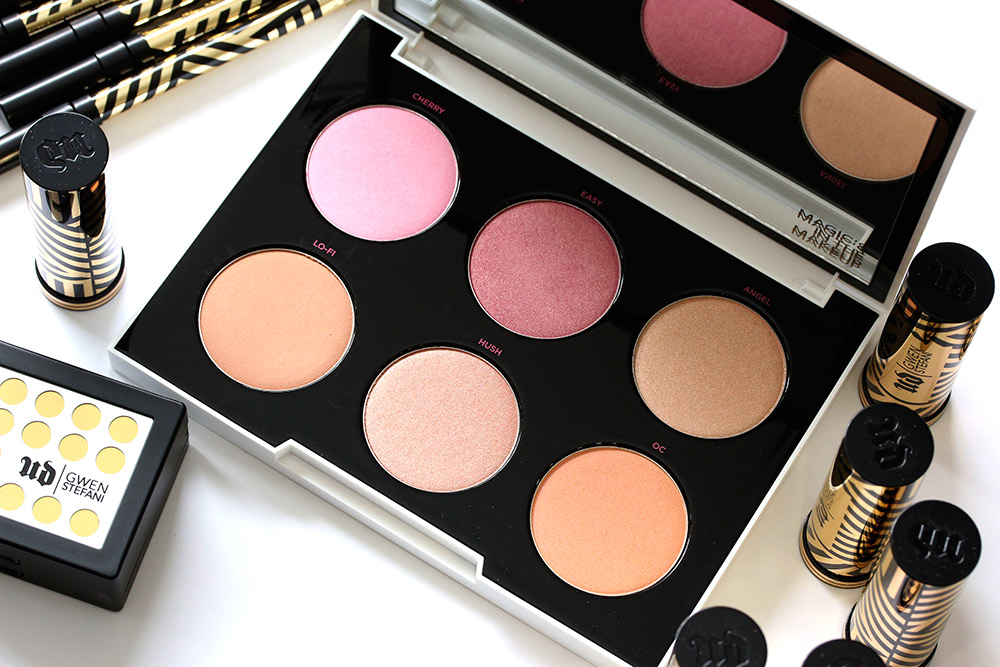 When the designer or a film star gets to the cosmetic design, we can count on something extraordinary and interesting. That is what happened this time. Very famous singer, Gwen Stefani and Urban Decay brand created together the line of colourful make-up cosmetics, UD Gwen Stefani. We will find among them the Gwen Stefani Blush Palette.
Gwen Stefani blushers are placed in rectangular palette with a mirror.
It will be a great solution for women who need to fix their make-up while they are out. Inside you'll find cosmetic in six colours designed for face contour. Those colours are: Cherry (light sateen pink), Easy (dark pink with golden pigments), Angel (nude shade with a subtle glow), Lo – Fi (warm matt brown), Hush (light pink with golden pigments) and OC (pink-peach shade).
Gwen Stefani Blush Palette from Urban Decay stays up to eight hours, doesn't cause smudges and fits every complexion. The blushers have creamy consistence, which makes application easier and ensures natural effect. They should be applied with a wide and angled brush with soft hair. Small amount of the product is enough to create beautiful make-up and contour the face. Blusher should be administer directly on the cheek bones or right below them. It all depends on the face shape and the effect we want to achieve. This cosmetic can be also applied as an eyeshadow.
The look of the product as well as its shades relate to the Gwen Stefani's taste. Singer loves the combination of black and white, but also a golden accents. This colouristic we can observe in her music videos; and the same design has the blush palette. Moreover, cosmetic shades are relating to the singers character. That is why in the UD Gwen Stefani we can also find cosmetics in colour of red, pink and brown.