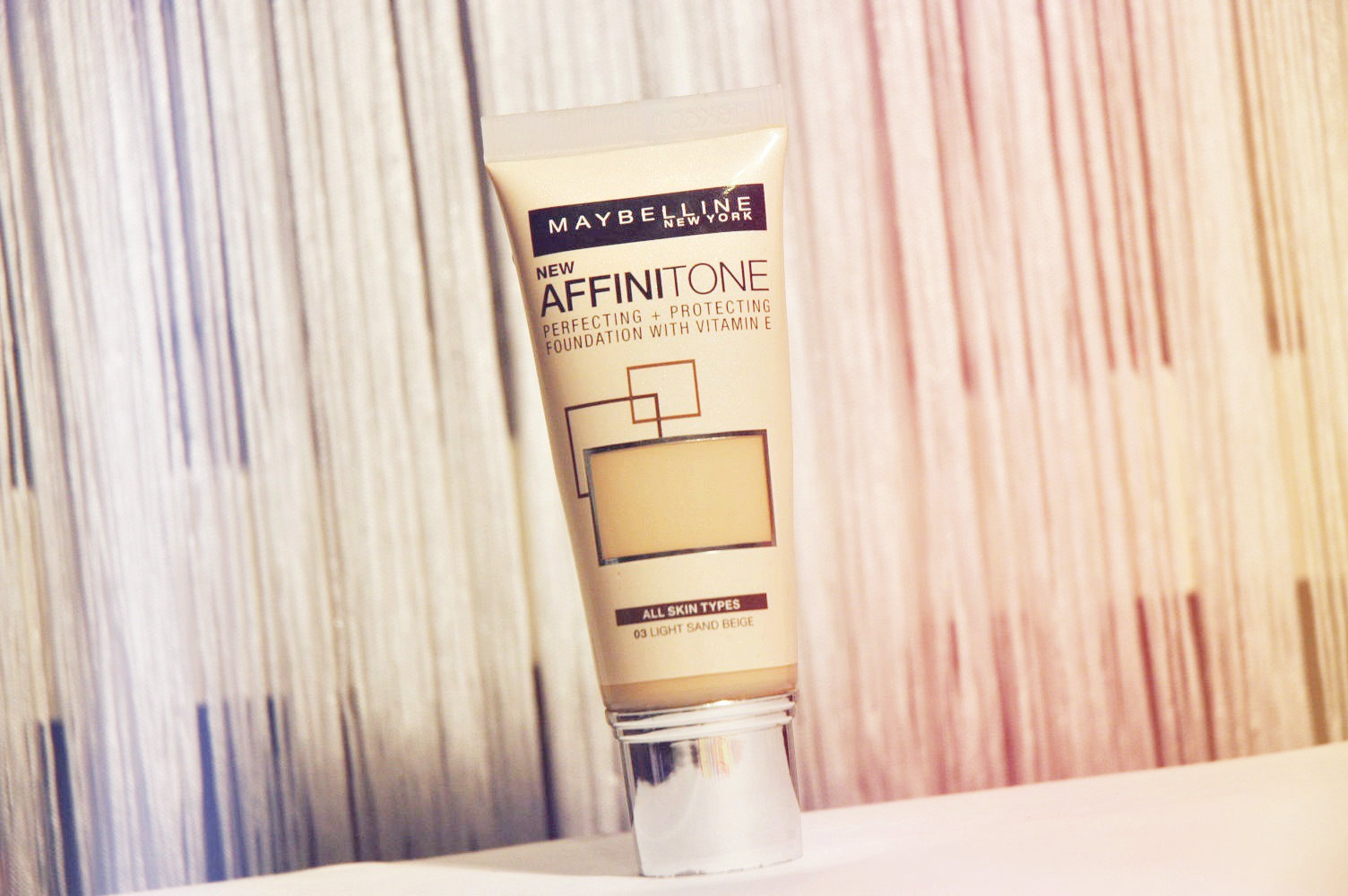 Maybelline Affinitone foundation has moisturising and nourishing properties. It contains Argan oil and vitamin E. First works antiseptic, toning up and smoothing. It additionally regenerates skin, protects it from sun radiation and pollution of the external world. Vitamin E, on the other hand, prevents early skin ageing, flattens wrinkles and lightens discolourations. That is why it is called "the youth vitamin".
Besides nourishing properties Maybelline Affinitone foundation consists of stricte cosmetic use.
It equalises skin complexion, smoothers, camouflages imperfections and makes skin radiant (contains pigments, which reflect light). Applied on the face doesn't leave smudges or spots, doesn't darken and doesn't wear down during the day. Affinitone is not creating the mask effect, absorbs well and applies easily. It is recommended mostly for people with dry and normal skin. It will of course work for the rest skin types as well.
Affinitone from Maybelline can be distributed with a brush, fingers or sponge. The applicators we want to use have to be made out of natural materials; synthetic materials can sensitise. You should also remember, that applicators have to be sterilised. When the foundation absorbs, complete the make-up with concealer or blusher. For the perfect finish apply transparent powder.
Affinitone foundation from Maybelline is placed in a 30 ml tube. It is available in eight shades, which perfectly match with with the skin complexion. In chemist's shops we will find colours of beige, brown, but also with pink and golden pigments: Light Sandbeige, Opal Rose, Creamy Beige, Vanilla Rose, Rose Beige, Natural Rose, Golden Beige and Sun Beige.