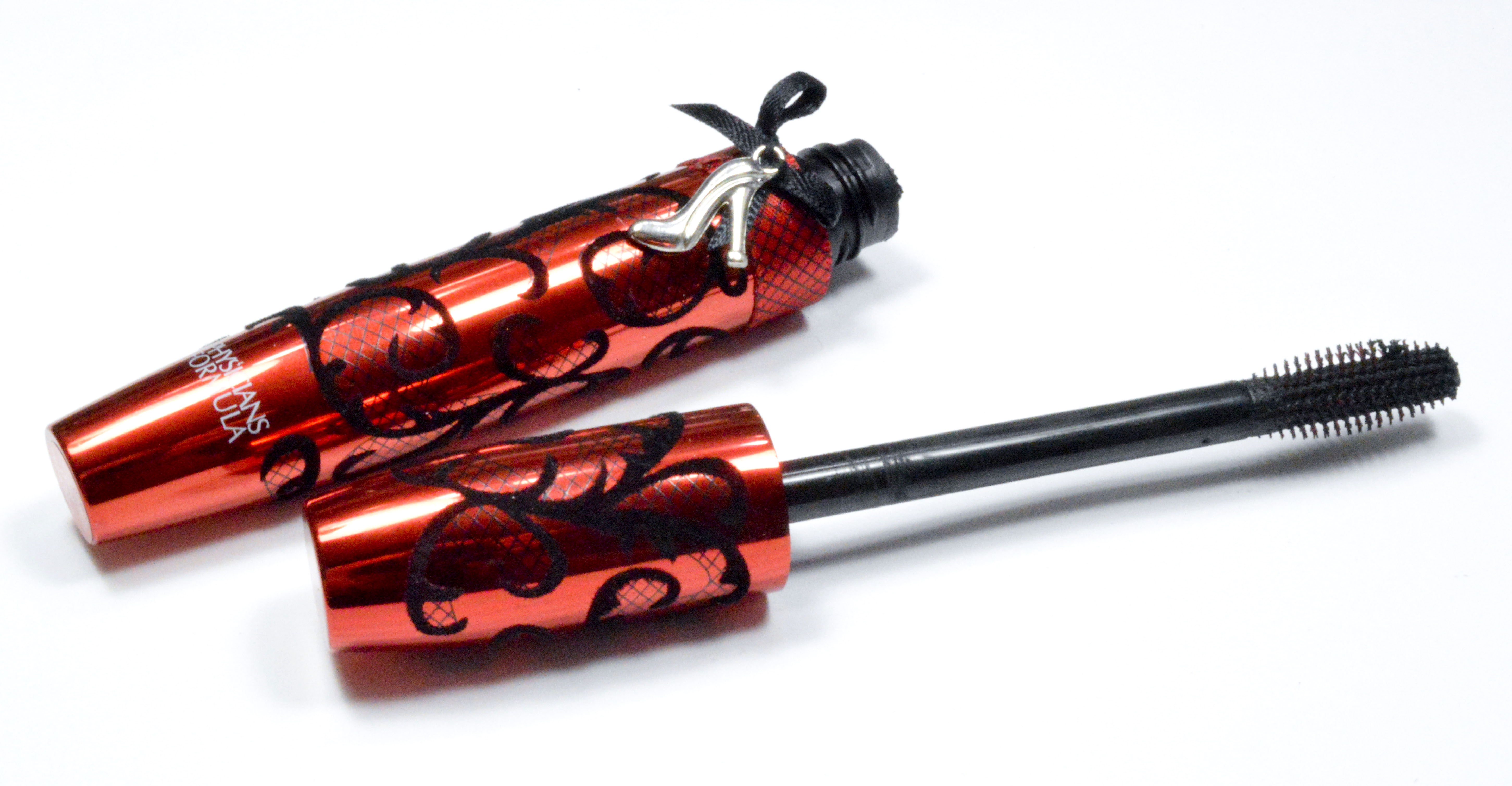 Mascara is one of those things which are irreplaceable. It is especially useful when you don't have time for full eye make-up. Covering lashes with mascara can change how you look immeasurably, it can make you feel beautiful and special.
And all of that thanks to Physicians Formula Va Va Voom Volume Mascara.
Va Va Voom Volume Mascara from Physician Formula, according to the manufacturer, lasts up to 24h. Frankly speaking, no one is wearing it that long. Besides, which woman would last out mascara for so long on their lashes? What else does manufacturer promise? Physicians Formula mascara curls and increases volume. Those properties are easier to believe in, especially, if we know how to use mascara's brush. Brush has dense bristle narrowing towards both of its ends and extending toward the centre of applicator. How should brush like this be used? It should be positioned collaterally to the eyelid and you start at the roots to finish at the ends. With the tip of the brush you can cover lower eyelid lashes. If you care about double volume and length then after first layer dries apply next one.
Physician Formula Va Va Voom Volume Mascara contains several natural ingredients. Among many there are iron oxides and cocoa powder. You won't find in it hypo allergic substances, like parabens or glutens; there is fragrance though. What is more, Physicians Formula was clinically tested, so it can be used by people with sensitive eyes or wearing contacts.
What we found exceptional about Va Va Voom Volume Mascara from Physicians Formula is its packaging. Cosmetic has red vial with decorative elements imitating lace. Right below the top is placed black bow with attached to it silver shoe.