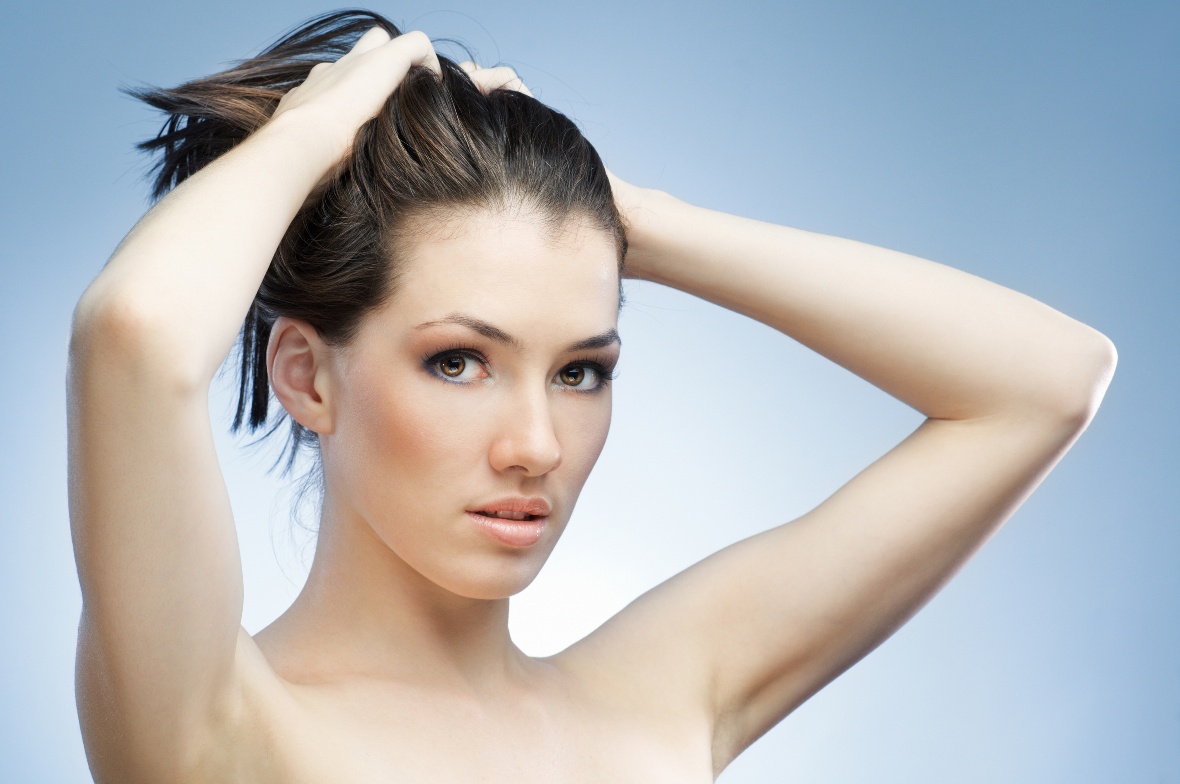 Loose hair look beautiful during the day, but at night they are subjected to the mechanical damage, caused by e.g. pressing on the hair, friction of the steaks against the sheets, pulling and tangling of hair. The problem can get worse if we go to sleep with wet or damp hair. It is easy then to damage or break the hair and they are more prone to split ends. What to do with the hair for the night?
How to sleep to not damage the hair? Should we pin up the hair over the night?
Accessories for pinning up the hair
The choice of accessories, which would work on our hair is a difficult job. The hairstyle should be delicate, not too tight and as safe for the hair as it's possible. To do that we need right accessories.
Don't use it: rubber band, very thin elastic band, elastic band with metal elements, hairgrips.
Best will be: soft band without seam i.e. terry band, classical scrunchy.
You can also use those, but it might be uncomfortable: smaller or bigger hair-slide.
Handmade accessories: puller of the sock, knee sock or tights, piece of cotton material, silk/sateen band.
Hairstyles for the night time
In the Internet we can find lots of fancy hairstyles posted by bloggers. The hairstyles, which suppose to ensure beautiful curls or ease stylisation. However, in most cases those hairstyles are extremely damaging to the hair. You should bet on the classical solutions.
Plait – classical over night hairstyle, which our mothers plait for us when we were children. One low plait protects hair from tangling and pulling, ease combing and after loosening gives subtle waves. Two plaits will give crimpy hair effect.
Pony tail – a good solution (not only for the long hair) is to tie the hair in a low pony tail. This is a light hairstyle that will protect hair over night.
Small loop – if you want to protect your hair from split ends as well then instead of pony tail better would be small loop. Small loop is nothing else then low pony tail without loosen ends.
Bun – the best night hairstyle is bun, protected with a soft scrunchy. It should be pin high (on the top of the head would be best) bun. However, you have to remember to don't tie the hair too tight and leave them a bit of space.