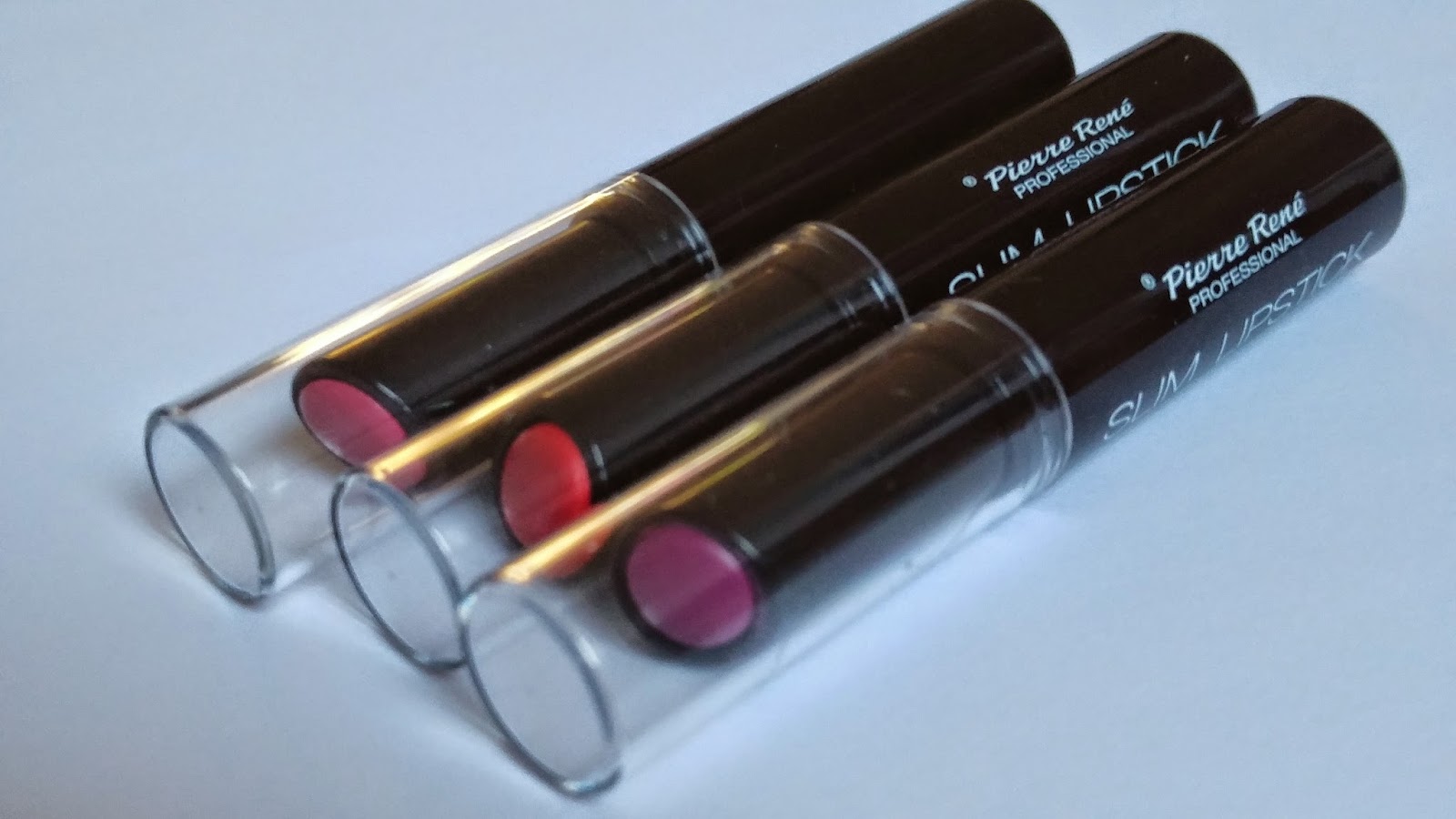 Make-up can never be perfect without a lipstick. Pierre Rene brand knows this rule very well and that is why they created an amazing lipsticks: Slim Lipstick Rich and Slim Lipstick Soft. The collection has 23 shades, so each one of us could find her exceptional and perfect colour. Let's see what the Pierre Rene lipsticks are like.
Slim Lipstick Rich from Pierre Rene gives half matt finish.
Lipsticks are highly pigmented and waterproof. They ensure intense colour, long lasting effect and perfect cover. This cosmetic should be applied in two layers with the use of brush. Slim Lipstick Rich has red, peach, brown and blackberry colours. However, Slim Lipstick Soft moisturises and smoothers lips. It additionally protects delicate lips skin from dryness and sun radiation. Slim Lipstick Soft has creamy texture and subtle scent. The cosmetics from this collection should be applied in two layers with a thin brush. Slim Lipstick Soft has shades of nude, red and pink; each of them with brocade.
Slim Lipstick Rich and Slim Lipstick Soft from Pierre Rene have black vials with transparent top. Stick comes out when we twist black base of the vial. Cut at an angle stick makes lips make-up much easier, because we can adjust it to the shape of our lips. Lipsticks in this collection contain natural ingredients: mica, silicon, iron oxide, moisturising and softening waxes and vegetable oils. In their composition we will also find parabens, liquid paraffin, alcohol and fragrances.
What to do if we want Pierre Rene lipstick to last longer and look better? We should prepare our lips skin. To do that we have to make sugar scrub. One teaspoon of sugar mix with one teaspoon of honey. This mixture will peel the dead skin cells, moisturise and nourish the skin. Now we can apply lip balm, and when it absorbs – Pierre Rene lipstick. If we want to extend the durability of the cosmetic, then we should put a tissue against the lips and apply matt or transparent powder. Right before application of the Slim Lipstick Rich & Soft you can cover lips with foundation or make-up base.