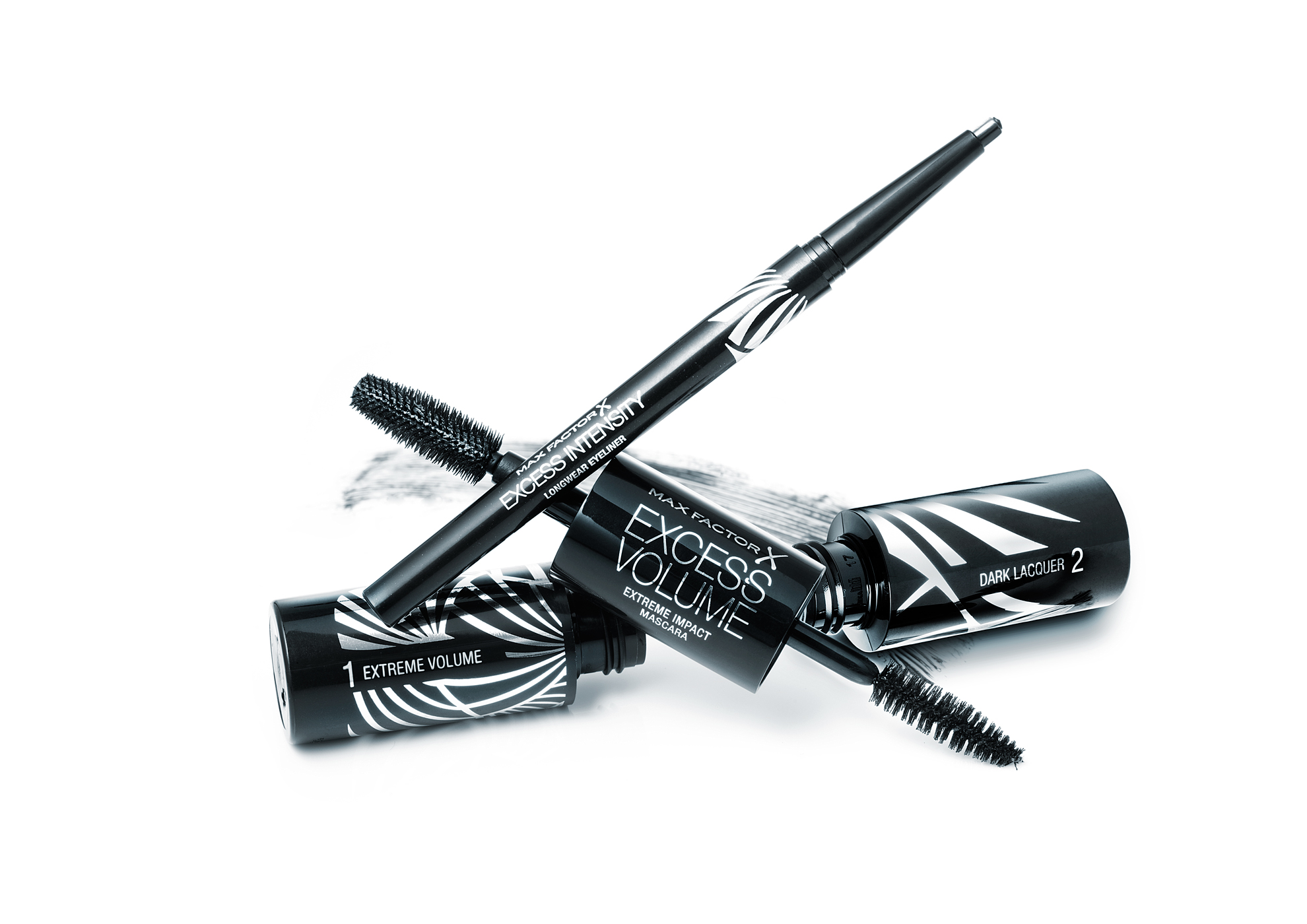 Excess Volume Extreme Impact Mascara from Max Factor was created to fulfil the two greatest women's dreams. What are we talking about? Mascara ensures volume and intense colour. The beautiful lashes effect provide two brushes with a bristle with different lengths.
See for yourself if Excess Volume Extreme Impact Mascara will fulfil your dreams.
Excess Volume Extreme Impact Mascara from Max Factor has length, thickening and curling properties; it also provides deep black colour. This cosmetic will highlight look, give smokey eye make-up perfect finish and create evening or party look for every girl. Excess Volume Extreme Impact Mascara is long lasting, doesn't brittle and doesn't leave smudges on the eyelid. It is so lasting that for make-up removal should be used make-up remover with oil base, cleansing milk, two phase make-up remover or a cosmetic designed for waterproof make-up.
Max Factor mascara is equipped with two brushes. They differ in a span and length of the bristle. With the first brush is applied thickening base. The bristle on the applicator are smaller on the top and closely together. Their positioning allows obtaining double volume. However, the second brush has twice as thick bristle, but its span is wider. They brush thoroughly covers lashes with a black mascara. If your lashes are still glued together or covered with lumps then for additional brushing you can use special comb or clean brush from used mascara.
Best way for application mascara is zig-zag. Position the brush collaterally to eyelid and start applying mascara from the roots towards the ends. Unfortunately, with Excess Volume Extreme Impact Mascara from Max Factor we can have a bit of a problem. The brushes are relatively short, so it can be hard to reach the smallest hair in the inner and outer eye corners.