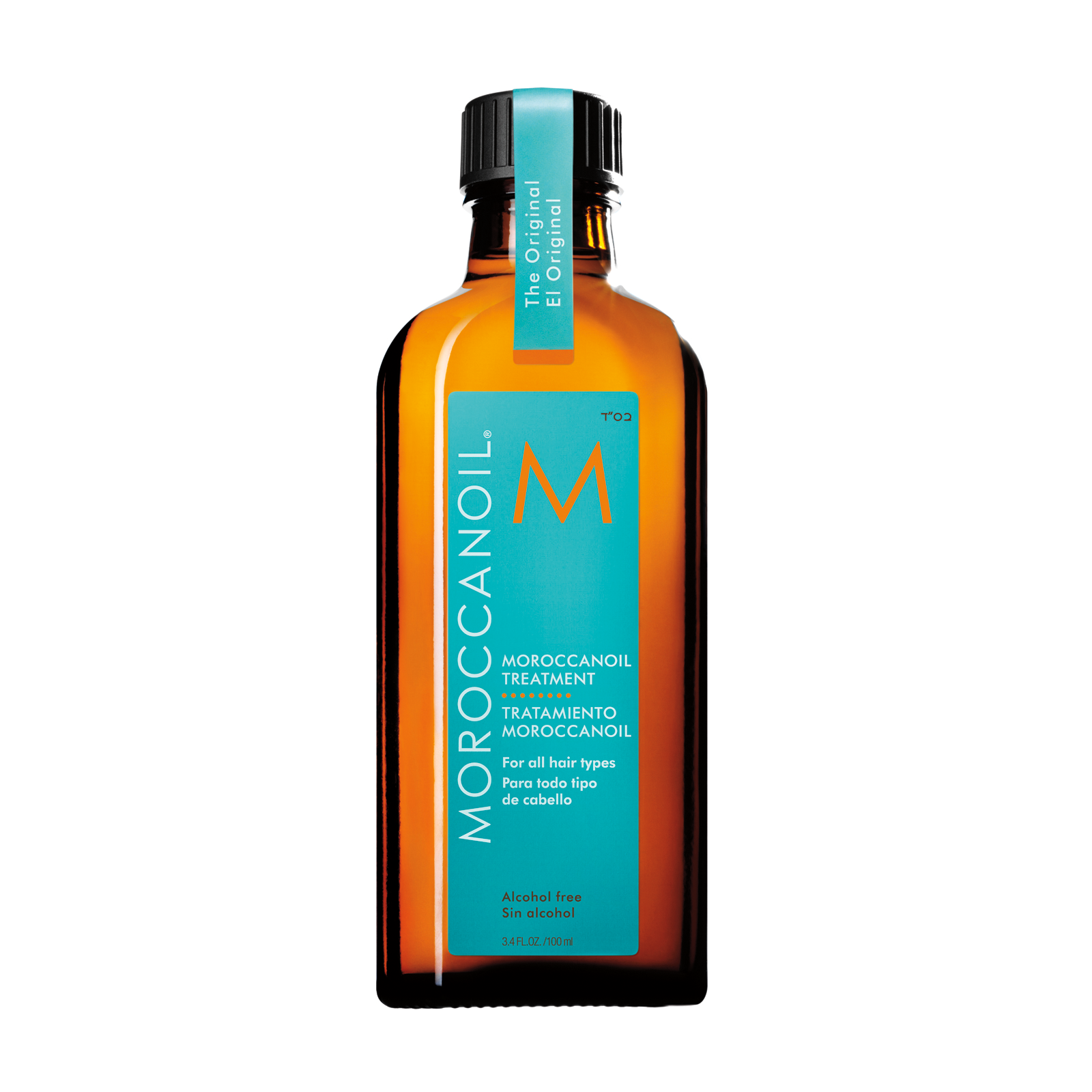 Moroccanoil® Treatment Light is a universal oil designed with bright and lighted-up hair in mind. Moroccanoil® treatment for bright hair is a formula that jump-started popularity of products designed for oil hair care. This light product by Moroccanoil® nourishes, rebuilds and fixes hair structure.
Price: $40 / 100 ml
Composition and working:
Beneficial working of Moroccanoil® Treatment Light is possible mainly due to two natural ingredients which influence hair structure damaged by chemical treatments, high temperature, external factors and styling. This protein regeneration is boosted thanks to argan oil (also known as 'The Liquid Gold from Morocco') and extract of linseed. What is more, the composition also contains two silicones (Cyclomethicone and Dimethicone) that counteract static yet smooth hair and facilitate combing.
Moroccanoil® hair oil does not contain alcohol.
Argan oil – deeply nourishes and rebuilds hair. Owning to E vitamin, fatty acids and Omega-3 acids, the oil improves hair condition counteracting at the same time split ends.
Linseed extract – improves hair condition, provides moisturization, strengthens and stimulates hair growth due to vitamins and microelements (i.e. magnesium, calcium, zinc and iron).
Formula:
CONSISTENCY – Moroccanoil® Treatment Light for blond hair is a medium-density product of yellowish colour. It is easy to apply as is does not weight down hair. Formula of the oil creates protective barrier around every single hair without clumping the strands together. This makes combing much easier. What is more, the cosmetic gets absorbed very fast.
FRAGRANCE – The product has very pleasant, sweet scent that acts like aromatherapy. It holds long on hair.
EFFICIENCY – Moroccanoil® Treatment Light for blonde or lighted-up hair is very efficient due to the pump dispenser that distributes precise dosages of the product that are suffice for single application.
Manner of use:
Moroccanoil® Light Treatment for blonde and lighted-up hair may be applied three ways: as a conditioner, as a preparation for hair styling and as a hair fixing product. If applied on damp strands, this oily care cosmetic shortens time devoted to blow-drying. It can also be put on dry hair so as to tame unruly hair, gift hair with gloss or nourish just the dry hair ends.
Summary:
POSITIVES:
natural plant extracts,
pleasant, long-lasting flavour,
complex nourishment and moisturization,
rebuilding and regeneration of damaged strands,
suitable for dyed and bright hair,
can be applied in many ways.
NEGATIVES:
may 'over-feed' hair with proteins, especially if applied too frequently,
contains silicones.