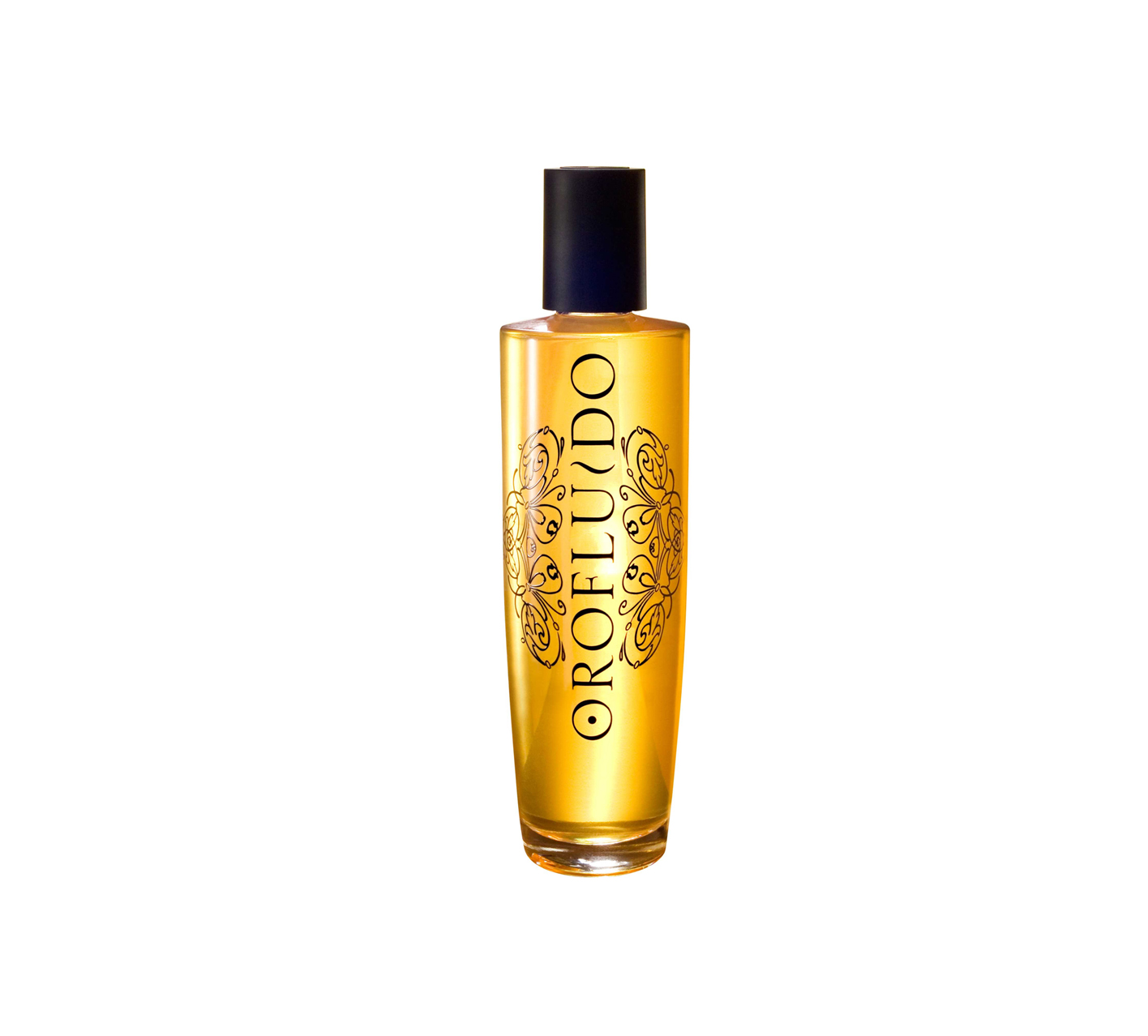 Orofluidois a universal product designed for all hair types. Its beneficial working is provided thanks to three natural oils. As the producer claims, the cosmetic is created to gift hair with nourishment, moisturization and vitality which delivered to strands from inside out.
Orofluido was inspired by ancient hair care traditions of Berber women from Morocco.
Price: $25 / 100 ml
Composition and working:
Orofluido Beauty is the hair oil which makes a good use of ancient hair care recipes. Orofluido oil combines features of liquid gold of Morocco (argan oil), brightening linseed oil as well as liquid silk extracted from papyrus oil. Orofluido is supposed to make hair more elastic and soft, provide strands with gloss and healthy lightening up, add volume and prevent tangling.
Argan oil – nourishes dry and brittle hair, adds gloss, facilitates combing, tames unruly hair and accelerates hair growth – all possible due to E vitamin.
Linseed oil – stimulates hair growth and moisturizes hair deeply gifting it with softness, and silky and healthy shine.
Cibora oil – provides protection against free-radicals, adds volume as well as smooths thanks to fatty acids and E vitamin.
Formula:
CONSISTENCY – Orofluido Beauty Elixir has typical for oils consistency that is slightly liquid yet it does not impede application. The elixir might weight hair down if put on the lengths. The product will not work well with all hair types.
FRAGRANCE – Orofluido Beauty has very pleasant scent which combines amber aroma with note of vanilla essence. This scent stimulates senses and can be connoted with Orient.
EFFICIENCY – Orofluido Beauty Elixir is a product of medium efficiency because of the liquid consistency. Due to this, it is highly possible to apply more cosmetic than it is needed.
Manner of use:
The elixir of amber scent is an oil for all hair types. Actually, it does not require rinsing off. It can be applied on either damp of dry hair. It is worth remembering that Orofluido Beauty Elixir has to be applied evenly on lengths.
Summary:
POSITIVES:
complex of three natural plant oils,
relevance of ancient hair care traditions,
moisturization, nourishment, smoothness and gloss,
very pleasant, Oriental fragrance,
elegant package.
NEGATIVES
:
might weight hair down,
medium efficiency.